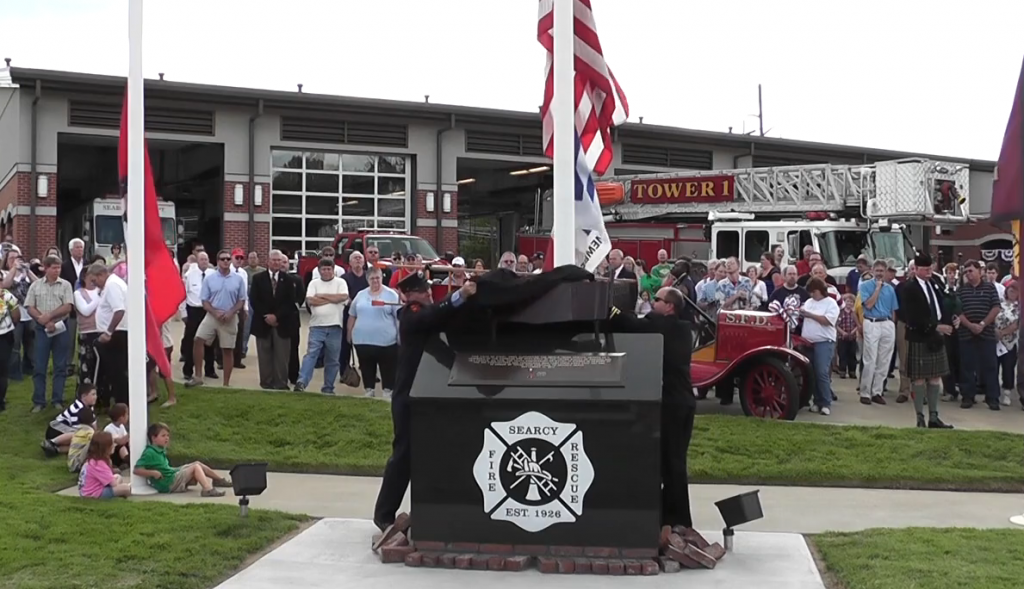 On the tenth anniversary of the September 11, 2001 tragedy in New York City, people from all over White County gathered at the Searcy Fire Department to witness the unveiling of the Fallen Firefighters Memorial.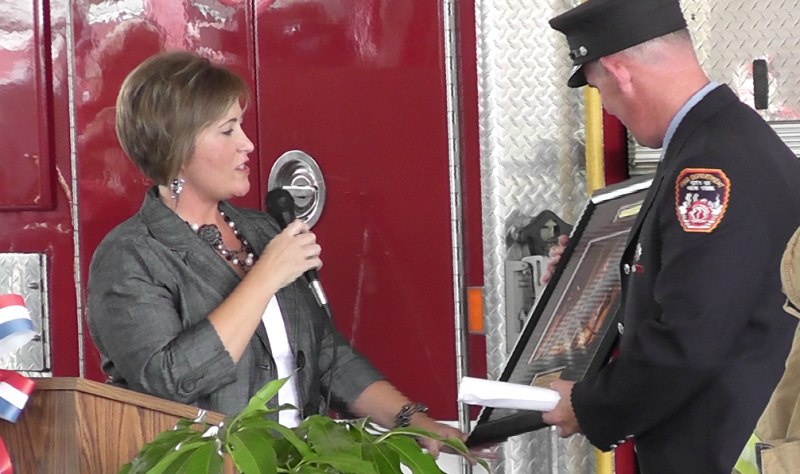 FDNY Firefighter Greg Manning came to town to be here for the dedication and gave his account of what happened that tragic day.
"It's an amazing experience that a small town in Arkansas would want to build a lasting memorial to those who died on 9-11," Manning said. "I feel very grateful that I was able to come out, and say thank you to the people of Searcy for building this."
To Searcy firefighters, just getting Manning to speak in Searcy for this service was a huge deal that took a lot of planning.
"We felt honored that a firefighter from FDNY would take his time to come all the way to a small town like Searcy. We also felt proud that a small town like Searcy would take the time to remember their firefighters."  Chief Mike Stout
Battalion Chief Eddie Hollis also was impressed that Manning came to town.
I was grateful that he would give up his time to come here and speak to us about the events that happened at 9/11," Hollis added.
Stout said it took quite a bit of time and several e-mails back and forth to get the event planned.
"Valley Baptist Church also kicked in with some of the  monetary amount to help out," Stout said. "We got a private plane out of Searcy airport to flyto New York and bring him and his wife out here."
Although it is an honor for Manning to speak to Searcy,  he said he also honored to thank the city of Searcy for remembering his fallen friends.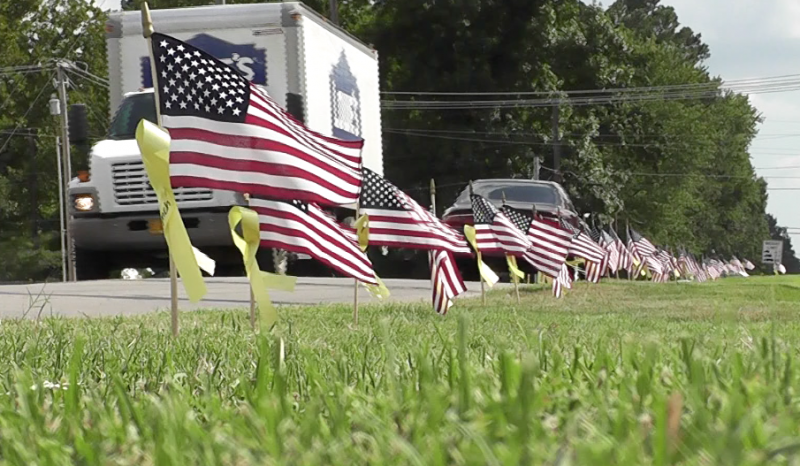 "I was taken back, I was surprised. I actually wasn't sure I was going to come out. But then I decided it was something I needed to do …to thank them for helping us out." Greg Manning, FDNY firefighter
Aside from the memorial and the presentation of the Key to the City to Manning, the visitors were treated to a flyover  by a jet from the Little Rock Air Force Base.
So as you drive by the new memorial in front of the main fire station, please take time to remember our fallen heroes.