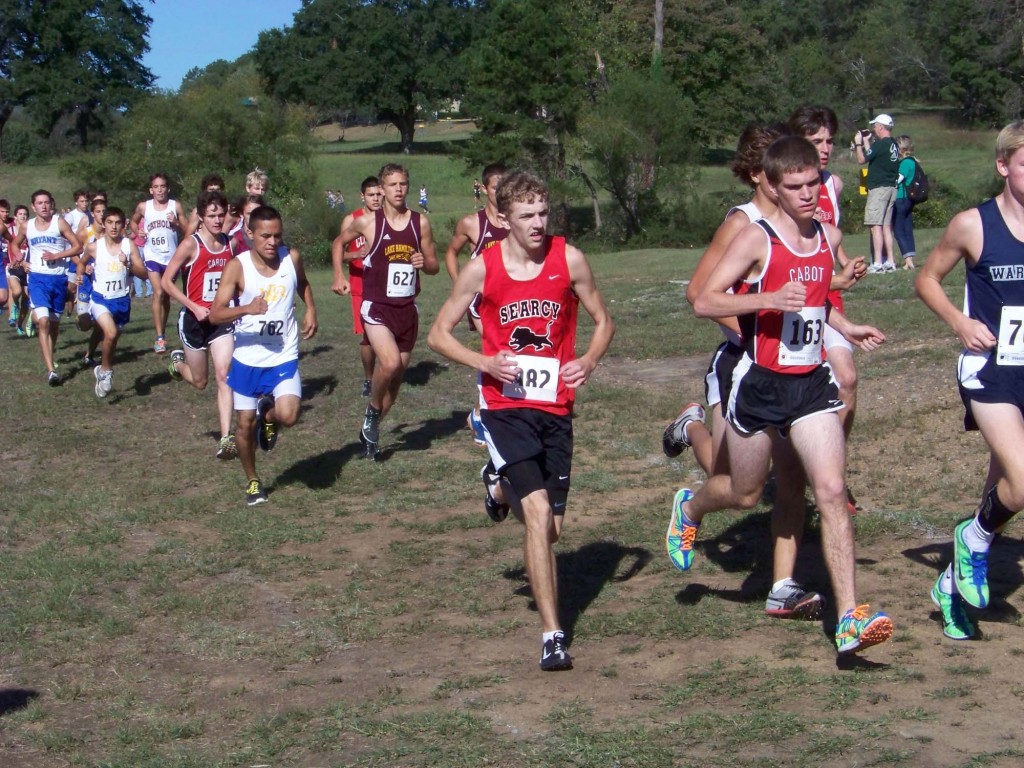 The Searcy cross- country group has been working extremely hard this season in order to prepare themselves for the arduous physical requirements of the sport. The Searcy Jr. High and Sr. High Cross Country teams competed at Guy-Perkins this past week.
Senior boys took the runner-up trophy.Senior boys' top runners were 2nd Place Rhett Raibley, followed by Thomas Castaneda, Ethan Clark, Ethan Nicholson and Tucker Windley. Senior girls included: 4th place Riley Wells; and 12th place Amber Stepanovich.  Junior boys were David Minor, Jared Smith and Conner Sparks. Junior girls included:  7th place Taylor Eaves; Jessica Mitchell and Denalee Suarez.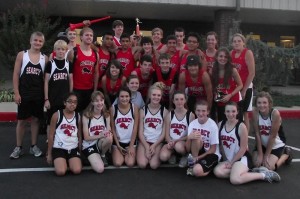 They also competed in the Cyclones cross- country run in Russelville.
In the 5K run, Searcy placed twelfth out of a pool of 22 schools.  Junior Rhett Raibley led the way, posting a time of 17 minutes and 33 seconds, which was good for 21st place individually.  Following him were Thomas Castanida, Ethan Clark, Eduardo Suarez, Eddie Follett, Ethan Nicholson, Justin Rea, and Tucker Windley, who all finished with times under twenty- one minutes.
On the girls' side of the event, Searcy's Riley Wells posted a time of 21 minutes and 46 seconds, which was good for 24th overall.  Amber Stepanovich, Alexis Thomas, and Anna- Claire Nicholson followed her, all of whom placed in the top 150 overall.
The next cross- country match will be held at Cabot on October 6th, where the Lions look to continue to run hard and make improvements.