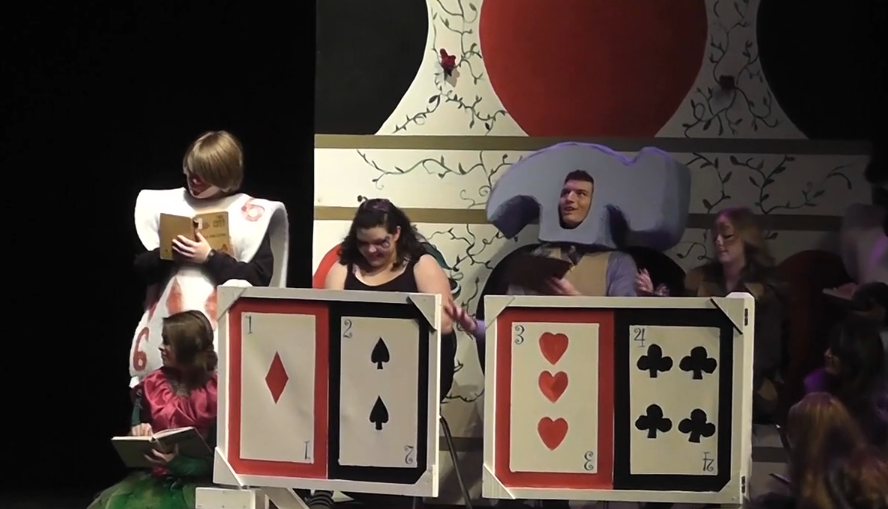 Alice in Wonderland was brought to the stage for the drama's Spring play and English classes got a sneak peak at how the play was going.
"English preview day is a really fun day that we get go miss class and watch the play, which is always really good; its always a fun time," Senior Molly Wheat said.
The performance is not just a time to get out of class, it is a time to get a visual image of what you may have read.
"These are writers, and authors, these are people who have made these things, and in English you're trying to discover a literary work, and so English preview is a way for people to connect with the story, and actually be able to see the story so its different," sophomore Joe Kalinowski said
In English preview you only get to watch an hour's worth of the show.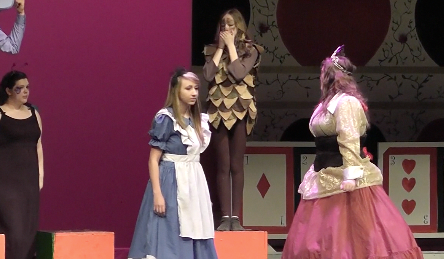 "We do not want to give everyone to much because if you show everyone the whole play then they wont want to come to the actual performance so we give them bits and pieces," Kalinowski explained.
There is always something that attracts the students to want to watch the play, whether it be what the play is about or the characters that are in the play.
"My favorite character is definitely Neale Zeringue, because he is a character in himself, and he is just fantastic, in everything that he does, " Wheat said.
All in all the play seemed to be a huge hit amongst every one who came to see it.