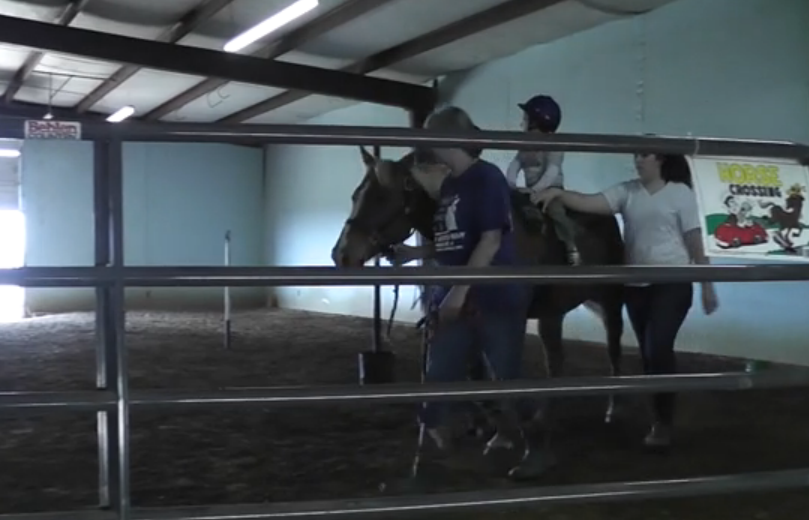 To some the Stirrups and Smiles barn may look like an ordinary stable, but what happens here changes lives, and Brenda Davis loves how her business helps children.
"We have seen tremendous strides, we have had a couple of kids that didn't walk straight, we even had a little girl who would do scissor steps, and after riding one of our horses, she walked straight," said Davis, CEO of  a local hippotherapy organization, Stirrups and Smiles.
Davis said in this business you cannot simply put someone on a horse, there are many things to be considered before starting a session.
Mandy Hasty, a volunteer at Stirrups and Smiles said she  makes sure that the children are safe no matter what they do.
"I could put a child on any horse and be okay with it but we do try to start them out with a smaller horse, depending on the size of the child and go from there to see what they are comfortable with," Hasty said.  "Sometimes the children have a preference to whether they like the big horses or the little horses so we just kind of work around that to see what fits better."
Seeing the progress the kids make has brought Hasty back to volunteer almost every day.
"It's all about the kids, to see them grow and to bond with every child, even if you try not to it happens and it's just a beautiful step in life I guess you could say," says Hasty.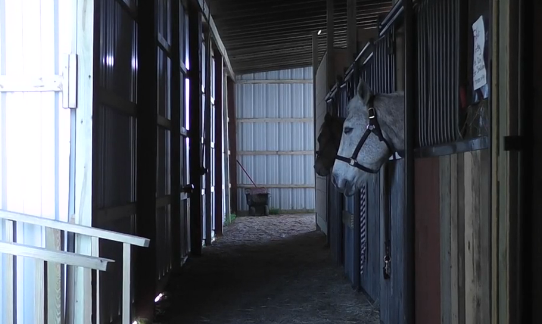 Volunteers like  Hasty are the main work force on the farm, and they do nearly every job imaginable.
"They muck the stalls, they side walk with every therapy session where we need two side walkers and a leader," Davis said.  Then we have to have someone in the barn to give the therapist toys and to get the apples to them, so that's five people for one horse, we always need more volunteers."
Stirrups and Smiles has a great need for volunteers, will teach volunteers with no experience with handling horses.
"The volunteers don't have to know anything about horses," Davis said. "We can teach them whatever they want to know or if they don't want to know about horses and just want to work with the kids or they just want to muck the stalls, thats fine, just whatever they want to do.  Without the volunteers we couldn't do it."
If you feel like you can give some time up to help a young child please contact Stirrups and Smiles at (501)-728-3316.