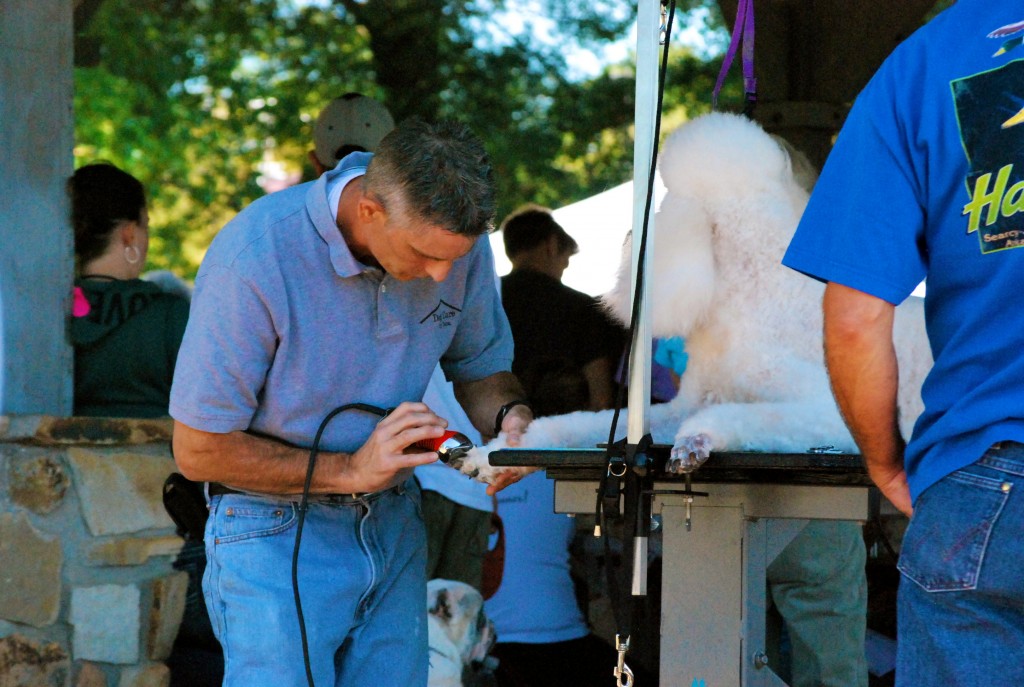 Pooches and puppies were invited to bring their owners to the annual Barkin' in the Park event hosted by the Humane Society of Searcy at Spring Park on Saturday, Oct 8.
Everywhere you looked, dogs of different color, size, and shape filled the park for an afternoon of socialization.
Kickoff started at 10:30 a.m. with registration for the various dog contests of best trick, pet/owner look-alike, best kisser, best costume, and best "rescued" dog, following the dog parade.
"The event helps us raise awareness about the animals we have up for adoption at the shelter." says Chuck Niementowski, volunteer for the humane society.
Prizes for most of the contests included money, dog food, and dog treats. Last year, they gave away dogs and also had some up for adoption at the event.
Niementowski said there will not be any animals up for adoption from the shelter, but pictures of animals will be available. He said organizers had brought shelter dogs in the past, but decided against it this year because of the presence of the other dogs.
Saturday's event also consisted of a grooming demonstration, a "guess the breed" contest, and dog trainers teaching owners new tricks for pets.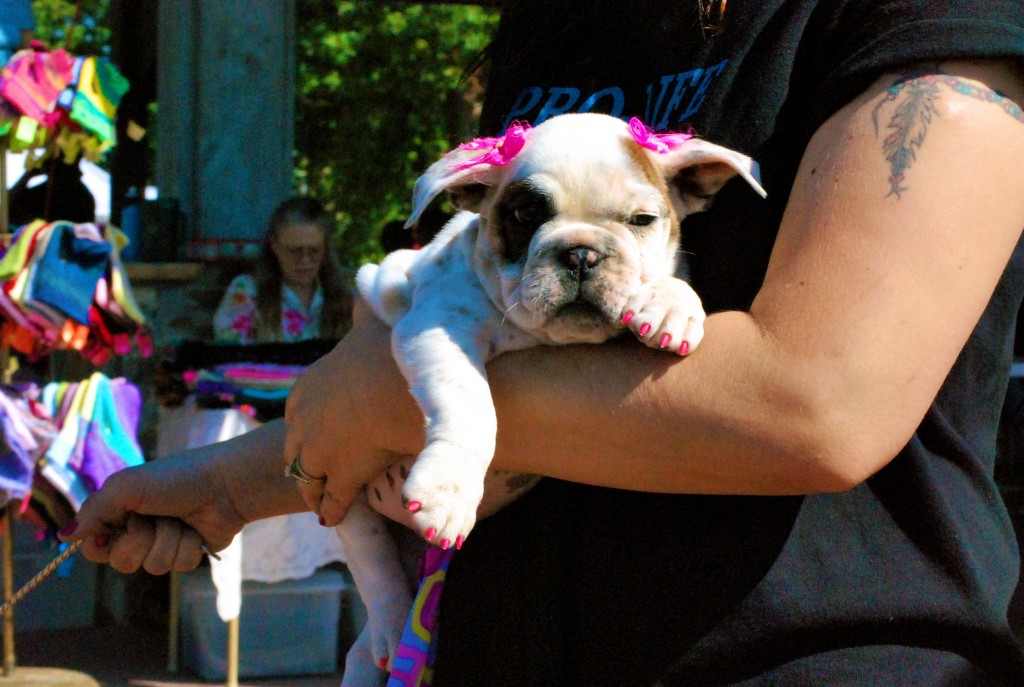 Veterinarians Chad and Natalie Towns of Honey Hill Veterinary Clinic were there to answer questions and give some advice about new dogs, puppies, or anything of that sort.
A photographer was also there to take pet pictures and even knitted hats and outfits for the dogs were for sale.
The Humane Society, located on Johnston road outside of Searcy, includes programming like volunteering and the Buddy Plan. They also collect aluminum cans to recycle, Sexton Food receipts for reimbursements, and yard sale items for the Barkin' Barn. Donations of towels, blankets,cat litter, bleach and toys can always be at use. All proceeds from fundraisers, donations, and the Barkin' Barn go towards the care and daily upkeep of the animals. For more information, call the Human Society at (501) 268-3535.