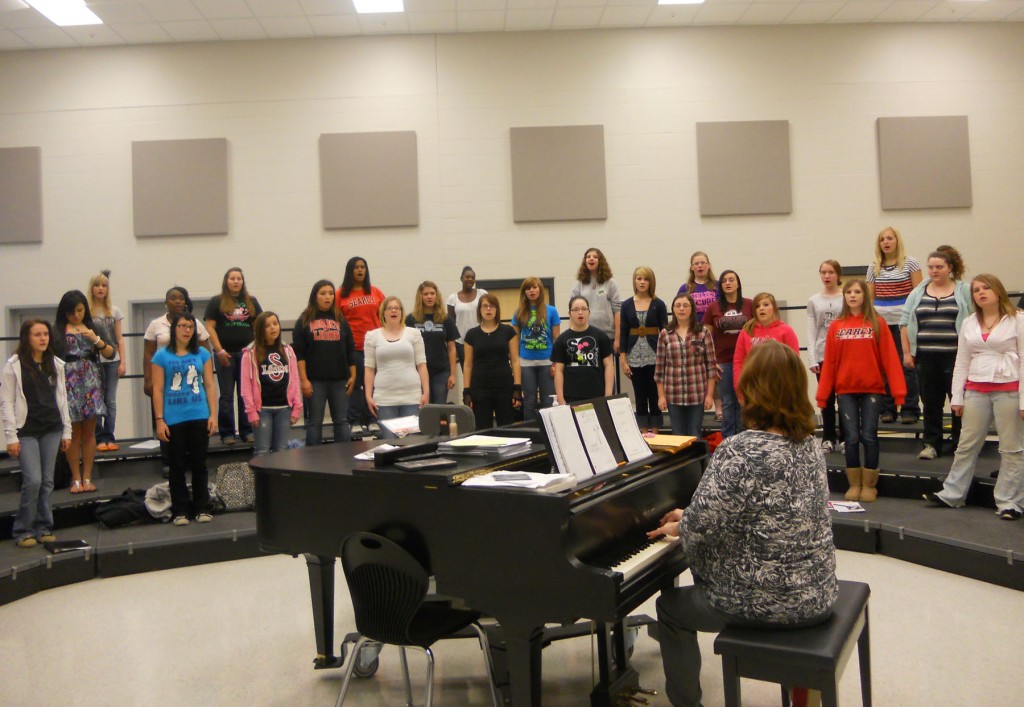 Choir members recently went to an workshop at ASU Beebe to get ready for All-Region tryouts.
"I had planned for the Choir to go to ASU Beebe so we could have extra practice because I thought the girls needed to understand what the judges were wanting from them," choir director Tina Niederbrach said.
Niederbrach said the time spent at the workshop is a valuable way for the choir students to prepare.
"Because the actual (All-Region) judges were at the workshop I knew they could give the men and women tips and pointers on how to improve their singing," Niederbrach said.
Freshman Alexa Cook got a lot out of the workshop.
"Most of the girls did great,"  Cook said. "We had a few parts where we messed up but I also thought that we did the best we have done in a while."
Niederbrach said the students figured out some areas they could improve.
"So although we had some flaws I do think they have sang the best they have ever done the girls and boys really showed their talent," Niederbrach said. "I just hope they sing like that at All Region."
Niederbrach said the students learned what they needed to do to improve and  to do well at All Region.
"So with that being said I think both the men and the women need to step it up a notch,"  she said. "This year our choir is taking darastic measures to place high ranking in the All Region tryouts."