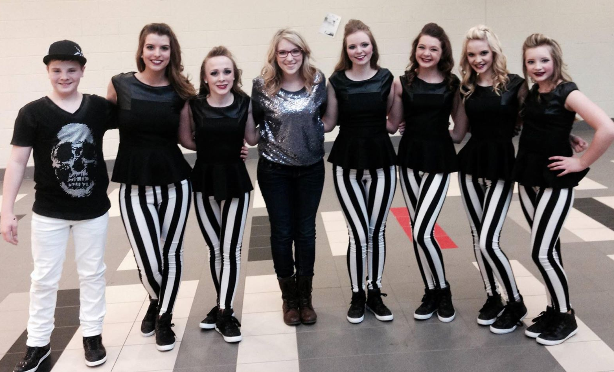 Twenty-six is more than just my favorite number.  As of this very moment, I have 26 days of school left until the end of my high school career. I have millions of thoughts going through my head all the time such as the following: schoolwork, memory book, spring break plans, dance ending, summer plans.


WARNING! Senioritis is real.  I have not necessarily let my grades drop because I do realize how important they are but as for homework, not a chance.  I cannot remember the last time I have done homework at home.  I usually find time in my other classes to squeeze in last-minute homework to avoid having to do it at home.  The student news show, Jumpstart, is a life saver.  Those ten minutes at the beginning of first period that are typically used for sleeping or finding out what is for lunch that day, are what I use to finish, and sometimes even start, my homework.  No matter how much I procrastinate, I always seem to get it done somehow.  That's all that matters, right?


As for the continuation of my memory book, that is one assignment I refuse to procrastinate on.  Exactly six weeks from tomorrow the dreaded scrapbook assignment for my English class is due.  While most other students have not even started their books or done more than the minimum amount of essays so far, I am so close to being finished with mine.  I can see the end. I have eleven out of twelve essays written and at least seven scrapbook pages done.  Not to be a snitch or anything, but I know of a few people who have not even purchased a scrapbook yet.  Just a hint for fellow and future students of Dr. Watson's AP English IV class, memory books can get expensive and very stressful if you wait until the last minute to start.  All I have to say for those procrastinators is good luck. Senioritis does not count when it comes to a project that almost determines your last nine weeks grade.  One more piece of advice I have for the memory book project is the better attitude you have towards it the more fun it is.  I have had such a great time doing my memory book. In twenty years when I want to relive my past, I will look back and think, "I am so glad this doesn't look like I did it the night before it was due."


Senioritis really kills a girl when it comes to classes that already seem impossible to pass. AP Government was never an easy class, but with 26 days of school left I have been stressing myself out to raise my grade.  Not that my grade in that class is bad, but I had a goal to have a 4.0 GPA.  It is very hard to maintain that and also maintain my streak of no homework.  I can't even decide which one is more important to me.  Probably the grades. I guess.  A good chunk of my attention has been directed towards passing government.  Another piece of advice for underclassmen is taking easy classes your senior year is a terrific idea.  However, my hard classes are pushing me to finish out high school strong and the honor cord around my neck at graduation will make everything worth while.


Being a senior means I will never dance again after this year.  It is hard to think that everything I have worked so hard for all these years will soon mean nothing.  All the effort I have put in to mastering leaps and turns will soon cease to matter.  At least with my efforts in school it will help me with my education in the future.  I will not dance in college so I have to wrap my head around the fact that I have to dance my heart out these next few weeks and leave it all out on the stage.  I will not ever get a chance to take the stage again.  Although my dancing activities are separate from my school, dance will definitely be what I miss most next year.


Seniors can relate to me when I complain about scholarship applications.  Essay after essay after essay about the clubs I am a part of and my achievements and blah blah blah. Not to brag but I sound great on paper.  So does everyone else applying for all seven hundred scholarships, though. Scholarship applications are time-consuming and not exactly fun.


Senior year might be coming to an end sometime soon, but there is still so much left to do and so much left to worry about.  For example, AP tests are a great thing to worry about.  Honestly, the tests do not define how smart you are or how much you learned in that specific class, but they are required.  The teachers beg you to do your best because the scores come back to them.  AP test are not easy.  In fact, I had an A in my English class all last year, and I made the lowest grade possible on an AP test.  Thank goodness that score did not reflect back on me.  Another piece of advice I have is to not stress about the AP tests, but always do your best.


The next 26 school days will either fly by or drag on.  Either way, it will eventually end. I have still have plenty to do.  Out of all the things I have to do, however, homework is not one of them. Not at home, at least.