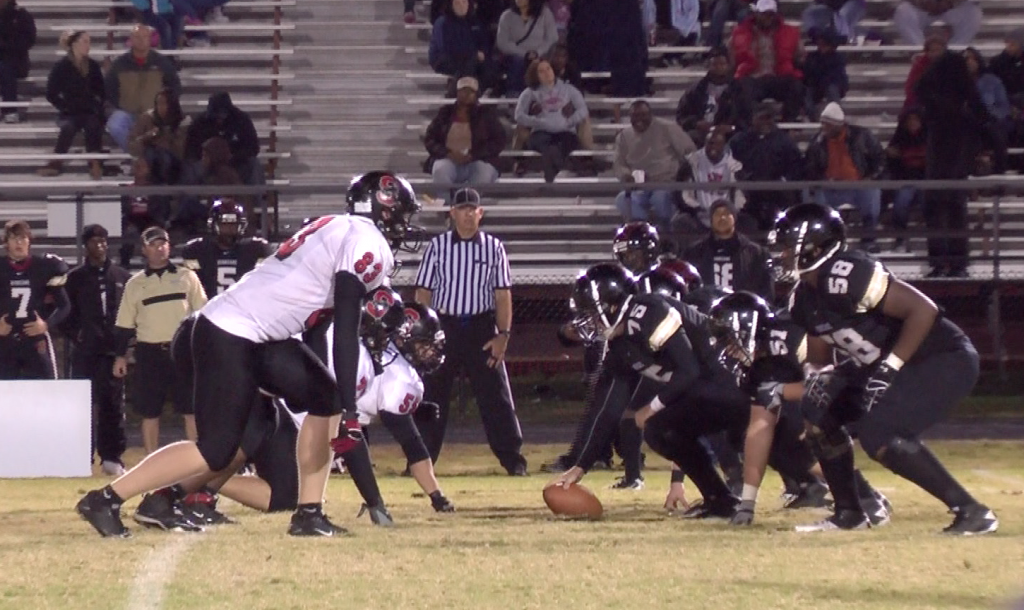 As the 2011 football season nears its end, the Searcy Lions seem to be picking the right time to play their best.
They took on the conference leader Jonesboro last Friday night in an away thriller.  They went into the game as nine point underdogs, but showed that they deserved respect in a 28-24 victory.
Junior Markel Harris scored first for Searcy, running it into the endzone from three yards out.  Searcy scored again before halftime to put them ahead 14-10 at the break, this time through the air on a six yard strike from Dezmond Stegall to Johnathan Powell.
In the second half, Searcy continued to move the ball through the air,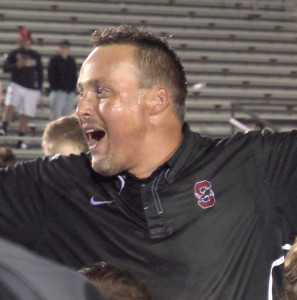 as Stegall connected to Cam Woodruff twice through the air for touchdowns.  Stegall finished the day with 261 passing yards and three touchdown passes, as well as 70 yards on the ground.
"That's the best win I've ever been a part of right there," said coach Tim Harper in his post-game address to his team.  He did, however, warn them not to get big headed with only two regular season games left.
He plans to practice just as hard this week in preparation for next week's game against Little Rock Hall, which will be senior night for the Lions.  The game begins at 7 PM, and coach expects to see a record crowd at Lion Stadium for the regular season home finale.