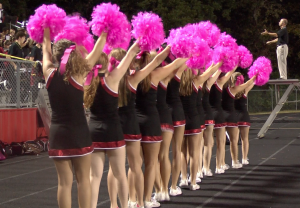 From halftime dances to giving candy to the band, the Lionsteppers have become a vital part to the school spirit here at Searcy High School.
Senior Lauren Brandon loves the dance team's performances.
"They're really energetic and they get us pumped up," Brandon said.
Darian Knight, also a senior said they really help raise the school spirit at games.
"Combined with the cheerleaders and the massive student section this year, that makes for a great spirit squad for the Searcy Lions," senior Darian Knight said.
The dance team was disbanded for several years and just made a come-back in the past five years.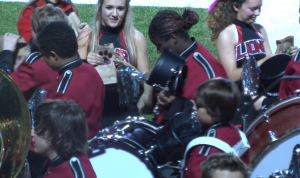 After gaining more members and more support from their fans, the Lionsteppers returned to their traditions. For the past two years they have been sponsored by Tiffany English, a teacher here
who was also a Lionstepper when she was a student at SHS.
The lionsteppers practice hard every day during their class period and sometimes even after school. Their recent performances have showed how hard the lionsteppers practice and the fans notice their hard work.
Knight believes the Lionsteppers have "stepped it up for sure…and  think they are really good."