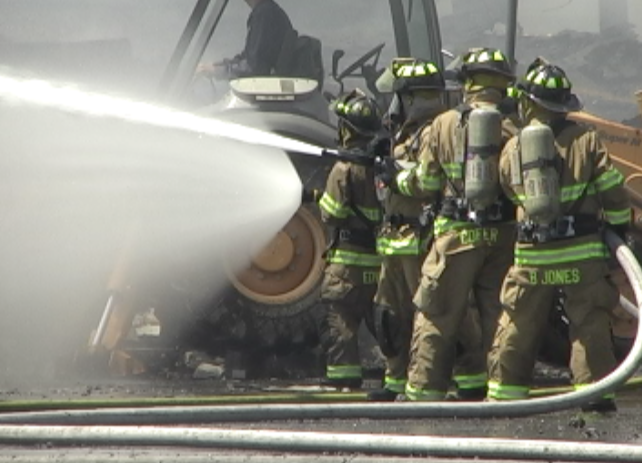 One local business saw nearly forty years of work literally go up in flames in an instant last May. Almost everything in the Searcy Bible House, previously located on North Main Street, was considered a total loss, leaving owners and customers in complete shock.
Carmen Kelly, whose family owns the store, received a call from her insurance agency reporting the fire. In disbelief, she called her father to confirm the news.
"He said in the calmest words, 'I'm watching it burn right now,'" she recalls. "That was tough. I couldn't believe it…I was just in shock for a while."
The family quickly regrouped, however, and realized that they had to keep moving forward, and that the Bible House could not just stay closed.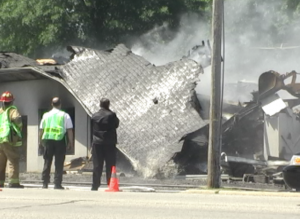 "It was amazing. It was like we had grieved a little bit that afternoon, and the night of the fire, we looked at each other, and we said, 'We've got to get open again,'" Kelly said.
By the next morning, the family had found a small storefront on Beebe-Capps Expressway in Searcy that Kelly described as "perfect." Immediately, plans were in the works to re-open.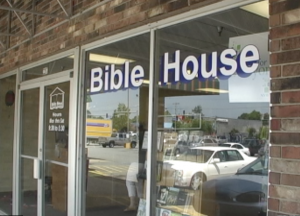 However, with a completely new store site came new challenges and adjustments.
Kelly claims that one of the difficulties was "checking in hundreds and hundreds and hundreds of books, and trying to get all this stock back in." Even with this though, the most difficult part of the transition has been getting the word out that the Bible House has survived, just in a different location.
So what does the future hold for the Bible House?According to the family, the Bible House plans to choose a blueprint and hopefully begin building back at the old site within the next year. No matter what happens though, the business has managed to walk through this fire, and come out alive on the other side.  For the time being, the Bible House can be found between Mayflower Foods and Harriman Athletic on Beebe-Capps.
"Some of our loyal customers don't know that we're here yet. That's been something that is going to be a challenge, getting that word out that, hey, we're here, and we survived," Kelly said.