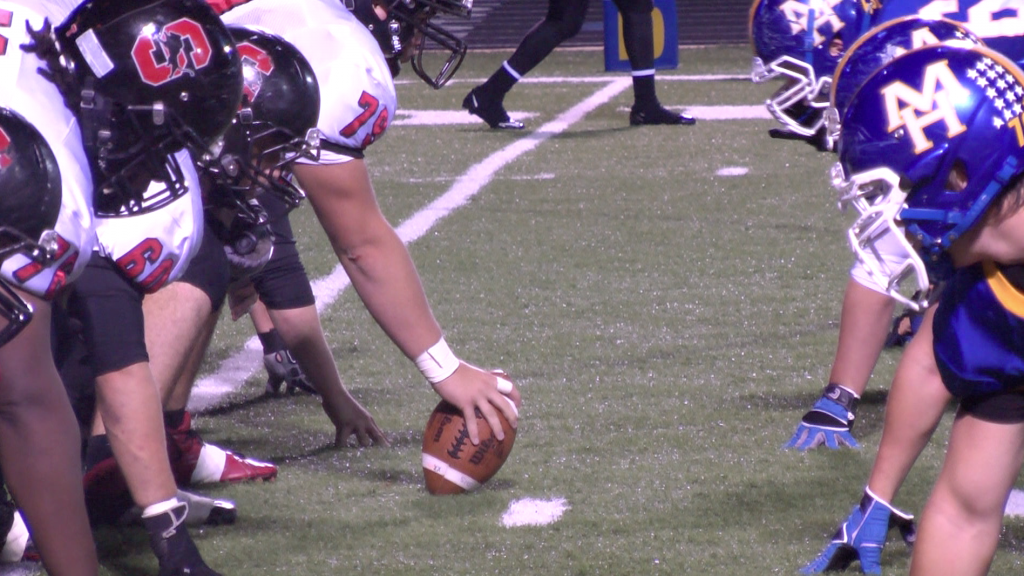 For their final game of the 2011 season, the Searcy Lions football team traveled north to take on the Mountain Home Bombers in a conference match-up.
With a victory, the Lions could seal up a guaranteed home playoff game in the first round and, assuming a victory there, a second round home game as well.
The Lions struck first, when senior Dezmond Stegall connected with Cam Woodruff for a 36-yard touchdown pass.
Mountain Home answered quickly, tying the game up with a touchdown of their own.  Searcy scored once more before half on a Stegall touchdown run, only to be countered by Mountain Home, pushing the score to 14-14 at half.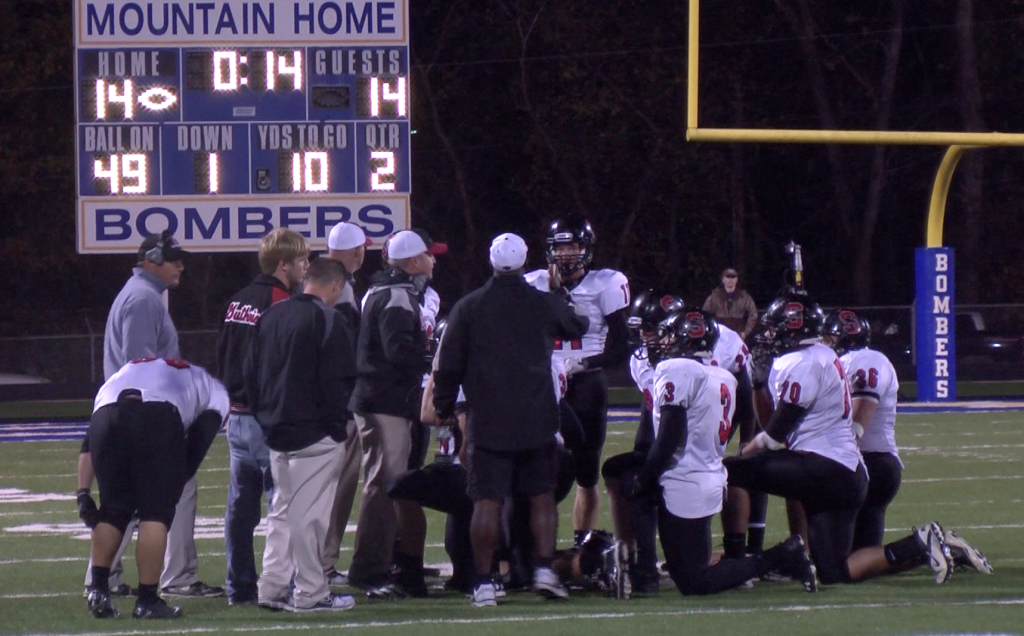 In the second half, Stegall rushed for his second and third running touchdowns on the day, giving Searcy the advantage late in the game.
Mountain Home took the ball down one touchdown in the fourth quarter, and on a critical fourth down play, senior Jared Eades stepped up and picked off the Bomber pass, all but sealing the victory for Searcy.
"It was a big play…I knew they were going for short yardage, so I came up on the play and picked it off," said Eades of his interception.
The 28-21 victory capped off an impressive 8-2 regular season for a Searcy team that has seen limited success in recent years.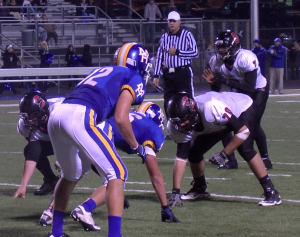 "I think that everyone on the team knew we had a really good team, and that we could do great things this season," said Eades. "I'm not sure if many fans knew it, but we sure showed them this season.  I'm proud to be a Lion."
The Lions look to carry over the momentum from the regular season into the postseason, which begins this Friday night at Lion Stadium against Little Rock- McClellan.
As far as expectations for the remainder of the year by the team?
Put simply by Eades, "We all think we can win it all."