The Searcy Lions won their first playoff of the season against LR MeClellan, with the score 41-14; Bumping their winnings to 9-2.
41-14 may look like something easy to achieve, but the Lions seemed to make quite a few mistakes according to Coach Tim Harper.
"We're a lot better than we played Friday. We played sloppy because we knew were a better team and I take responsibility for that. If we want to win over Pine Bluff, we'll have to play more like we did against Jonesboro or Mountain Home," said Harper.
Harper said the team definitely has some things to clear up before the next game against Pine Bluff, like the muffled punts and the turnovers.
Searcy didn't play up to potential Friday, but Harper expects work to get done and focus to improve when the Lions go against the Zebras in round two of the 6A playoffs.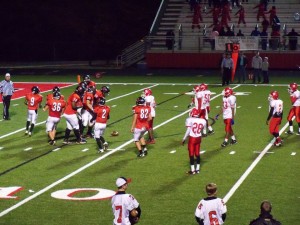 Harper added the number of mistakes will have to lower if the Lions want to stay alive in the playoffs.
"We have a lot of cleaning up to do this week. The mistakes we made Friday can not happen," he said. "We have two kids with great hands returning punts and we're confident in them. We're going to be working the dog out of them this week."
Searcy may have made some mistakes, but quarterback Desmond Stegall, running backs Antwan Arnold and Cam Woodruff, along with wide receiver Darius Bowman, made up for that.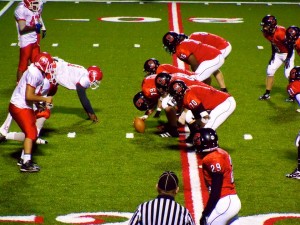 Stegall completed three touchdown passes, a 14-yard strike to Woodruff, a 57-yard pass to Bowman and a 45-yard screen pass to Arnold. Woodruff's14-yard reception was his only touchdown through the air, but the junior also achieved a 55-yard touchdown run to start the second half.
"The guys played really well," said Harper. "We tried not to run as much because an athletic team like McClellan can bang you up and we want to stay healthy."
The team is happy to be where they are, but they're wanting more.
"I'm proud of the team for getting nine wins and have the chance to get to 10," Harper said.
With the win against LR MeClellan, the team is getting ready for their next guest, the Pine Bluff Zebras.
"We need everyone who calls themselves a Searcy Lion fan to be at the stadium Friday and pack the stands with support," Harper added.
The Lions host the Zebras for the state quarterfinals Friday at 7:30 p.m.