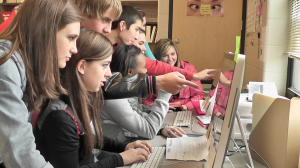 It's some three-hundred pages and full of memories.  The Lion, our school's prideful annual is made by a very small group of talented kids.  Sure that's normal but the thing is, they only have two computers to really work with.
"We have twenty people in the room at the same    time needing to use them…and we have to use things  like PhotoShop, to our yearbook designer online, to word processing, and we can't do that with just two computers," staff member Patrick McKenzie said.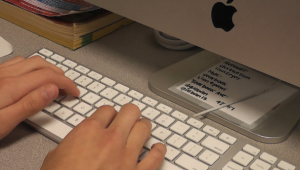 Considering how many people are in yearbook, and there's only two computers, it makes it very difficult to get stories done for all of the staff.
"We have five different categories, like clubs and student life, and we all have stories to do, and we all  need the computers to do them," Lupe Casterena said.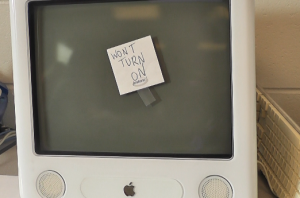 Staff members said they have other computers, but they rarely work when they need them.
"We have two that kind of work right, one that does but it's kind of slow, and the others just work on a good day.  Occasionally one will work," McKenzie said.
They depend on their omputers to make a good  majority of the yearbook. Having just two computers really slows down progress and extends the work load.
"Some of the work can be done without using a computer.  We still have to get interviews, that the staff writes down and distributes," Yearbook adviser, Shannon Holeyfield said.
This ongoing problem is a big frustration for the students, especially for members McKenzie.
"I get mad when I come in, and I have a lot of work to do, and all computers are taken up–then  there's no room for me to have anything to do," said McKenzie.
However the obstacles, The Lion staff manages to succeed in publishing the book on time.  While remembering the year, it's important for students to also remember all of the hard work staff puts into the yearbook.