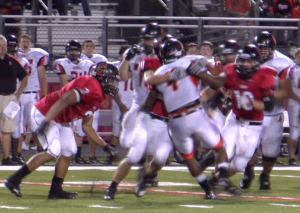 Searcy had a really great football season this year, but during every football season comes challenges.  The football team was faced with the challenge of injuries amongst some of their key players this year.
With so many players injured, many players stepped up to take the place of the injured player.
"The good thing about what we've done this year is that we've got a lot of people that stepped up," Bruce Guthrie, coach said.  "It's just a matter of somebody getting another opportunity."
Some of the injured players found it hard to just sit around and watch the football game.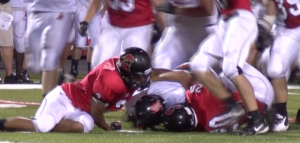 "During the game, standing on the sidelines, not being able to be out there with your team is probably one of the hardest things I have ever had to do," senior Cody Reid said.  "When we lost and I couldn't play, it broke my heart."
Injuries are especially daunting for seniors.  Football players work hard to get to their senior year.  This year was especially hard for Captain Mason Guthrie.
"It definetly sucks!  You've worked your whole high school career to get to senior year, and it's not fun to sit there and watch," Guthrie said.
Though Searcy's football team suffered many injured players during the season, they were able to make the best of the situation and come out ahead making it to the state playoffs.