Searcy (LP) Most of us wonder being in the bible belt if we ever truly known the bible more than knowing verses. Knowing more facts about each book of the Holy Bible?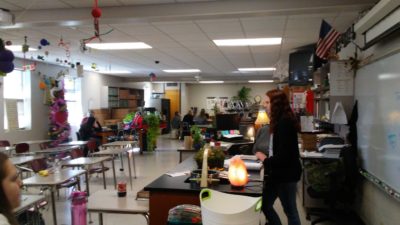 Well, that's what the purpose of Project seven is. Project seven is designed to study the bible and the teaching of Christ. The SSearcy High School Project seven is hosted on Monday through Friday and also after school on Monday. Project seven is completely run by the students at Searcy High and student lead. Project seven is hosted in room 107 during First lunch and room 112 during second lunch. Mrs. McNeill, has seen the  benefit's of seven, said: "I see students encouraging each other and new friendships developing ." The atmosphere of Project seven is describe as a "very welcoming environment. " says Mrs. McNeill. Project seven has been going on for two years now in room 107 and 112 during those two years they have grown a lot reaching an average of twelve kids. The effect Project seven has on kids is  encouragement and acceptance. Project seven is always willing to help any person they can even if they are not a student. Mrs.McNeill stated, "They have a group of people they can turn to at Searcy High." Project seven is a nationwide bible study where kids can gather before, during and after school to exercise their belief. Project seven aims for getting kids involved in the teachings of Christ in room 107 . Kahoot is hosted every Wednesday and anyone is more than welcome to come. On Monday and Thursday, Project seven has normal lesson and studies about the bible. Friday they have discussion on problems and what should be taught the following week. Things that describe Project seven is hope and encouragement. Mrs.McNeill claims "A place students gather and be accepted and be encouraged." Project seven does have their own website that show's every Project seven registered in the United States of America.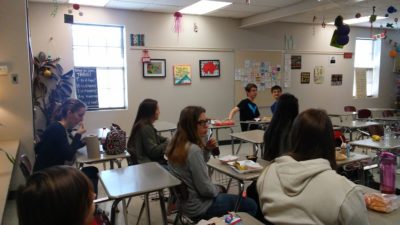 At their website, you can see lessons and how to start one at your own school. Project seven also has a question and answer page top. Project seven also has it's own bible commentary too.  Project seven hopes to see you there and is always willing to help out no matter what the problem might be .