Search (LP) Eating a good breakfast is a good route to take! We all know to eat really healthy in the morning before taking a big test, but for some people, breakfast is a no go for them. Now having a good breakfast has been proven to help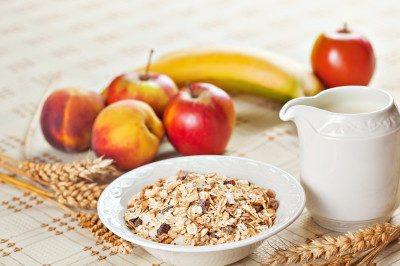 brain function in the morning and improve your mood. Some of us may eat scrambled eggs, sausage, bacon, and pancakes. Most teenagers skip breakfast because they would like to get another 15 minutes of sleep. In Searcy High School, Hannah Noland said "I just don't have time in the morning between staying up because of homework and work. I really want to sleep in than eat." Eating in the morning is one of the most important meals of the day and why is it? Breakfast foods are good sources of important minerals such as silver metals, and vitamins as well as protein and fiber. Research shows that if these are missed at breakfast, they are less likely to be paid for later in the day.
"I eat every day before going to school. I usually eat pancakes and eggs with toast, and if I don't have time to eat, then I always grab something small," said Maverick Townsmen. Something we can look for to eat in the morning is bananas, protein bar, cereal, oatmeal, and nothing like a good old apple. Skipping breakfast every day is a super bad thing! Why we can't is because not eating breakfast helps us gain weight, increases heart disease, high blood pressure, and high cholesterol. Breakfast get's our mind and body running and ready to start the day. From us sleeping all night, we loose glucose and other important nutrients. If you skip breakfast then your more likely to eat snacks during the day. Those snacks don't have the important nutrients you need and are high in salt and fat. Skipping breakfast is no joke. People who skip breakfast tend to make poor food choices and tend to have a hard time focusing in the morning. Some healthy options we can choose are low-fat milk, fresh fruits, whole wheat or whole grain cereal . So go and eat a healthy breakfast in the morning !