Searcy, Ark.,(LP) — Suicide is not something that should be taken lightly, but some students think it is at Searcy High School. In the past 2 years there have been 3 suicides at Searcy High school, this has been met with one suicide assembly. But what should have happened, is more drastic measures to make sure it not the schools fault for these. Statistics show that younger students, such as ninth and tenth graders, are more prone to commit suicide than the average high school junior or senior. Suicides are the 3rd leading cause of death for 15-24 year olds. In 2000, the CDC reported 1 out of 12 teens attempts suicide and up to 1 in 5 teens state that they have contemplated suicide at some point during their adolescent years. Teen suicides are usually related to depression, anxiety, confusion and the feeling that life is not worth living. An event such as a break up with a girlfriend or boyfriend, substance abuse, or failure at school may lead to suicide. There are several things that parents, teachers and friends should be aware of as warning signs for adolescent depression and the possibility of suicide. A teen who suddenly becomes isolated, changes friends, has a change in their school attendance or grades,  has a substance abuse problem, is being bullied  or begins to make statements in reference to ending their life,  should be taken seriously. Professional help is absolutely necessary when dealing with these issues and parents should not attempt to solve the teens problems on their own. But sadly most of the time you can not tell when a person is thinking the terrible thought of, "I can not do this anymore." This has been the case for Searcy.
              Kaytlynn Marie Vaughn was a sophomore when she decided to end her life, I was privileged enough to be a small part in her on going life, and I got a chance to sit down and talk with her best friend, Laken Randolph. As hard as it was on Laken, she has learned so much the past 2 years, and has had a change of heart with her whole life. "It did not feel real, for awhile I would not even let myself believe it was true," she says about what went through her head when she heard the dreaded news, "I saw her 2 days before she seemed like normal Kaytlynn, I wish I just got a chance to ask her if everything was okay." Laken talked more about how she wishes she could have just known about what Kaytlynn was thinking, or if there was anything she could have done to stop her. "I had no idea what she was going through, or what point she was at in her life, but she is happy now and that's what matters." as a result to this huge loss, Laken has made it a huge habit to always smile at people in the hallway, and tries her best to be on the optimistic side of things. "You never know what a person is going through, or what they're dealing with at home," she advises everyone to never say things we would not want to hear ourselves.
This year Searcy was hit with another tragedy, 14-year-old, Jesse James. Active in the band, and in his parents lives, Jessie lived a happy life. His family wanted to use their loss to try to help other families. On November 4 they hosted a fundraiser at the fairgrounds in Searcy to raise money and bring awareness to suicide. "We had about ten bands that are going to come and play. It's free admission." They have had many sponsors that have raised a lot of money for a foundation his family started, called the Jesse Dylan James Foundation. With this they're going to send one high school band member to college. They said the process is hard, but they're getting through it with the help of family, friends and fond memories. Where Jessie would lay, the dad now goes fishing to try and reflect on Jessie's life, while also just wanting to talk to the young boy.
The Arkansas Democrat-Gazette reports that 557 people killed themselves in Arkansas in 2015. The state previously ranked 16th in the nation for suicides per capita. Suicide is a public health issue that affects people of all ages, races and ethnicities. There were more than 44,100 deaths by suicide in 2015, making it the tenth leading cause of death in the United States.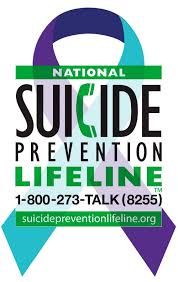 Suicide is the third leading cause of death for youth aged 10 to 14 years and the second, fourth and fifth leading cause of death for adults aged 15 to 44, 35 to 44 and 45 to 54, respectively. There are approximately 2.5 times as many deaths from suicide yearly than from homicide. Firearms cause nearly half of all suicides. For each successful suicide there are roughly 25 attempts with many attempts leading to hospitalization. Suicide may be prevented through strategies that empower individuals, families and communities. Such strategies include improving clinical and community preventive services, enhancing treatment and support service, and bolstering surveillance, research, and evaluation of existing programs. Evidence from ecologic- and individual-level studies over the past two decades show a strong association between the presence of a firearm in the home and an increased risk of suicide for the gun owner and the gun owner's spouse and children. Recommendations for families worried about a family member include reducing access to firearms, lethal doses of medications and alcohol in the home.
Yes, other high schools have had tragedies like Searcy's throughout the years, but they have done what is needed to try and prevent these kids to feel like they do not have a way out besides suicide. Some SHS students feel that little slips of paper in the west office and the suicide awareness assembly are not enough to combat this issue. Some students also feel the assembly was not a success, because the guest speaker seemed like she had no idea what she was talking about.