April 26, 2012 at 1:29 pm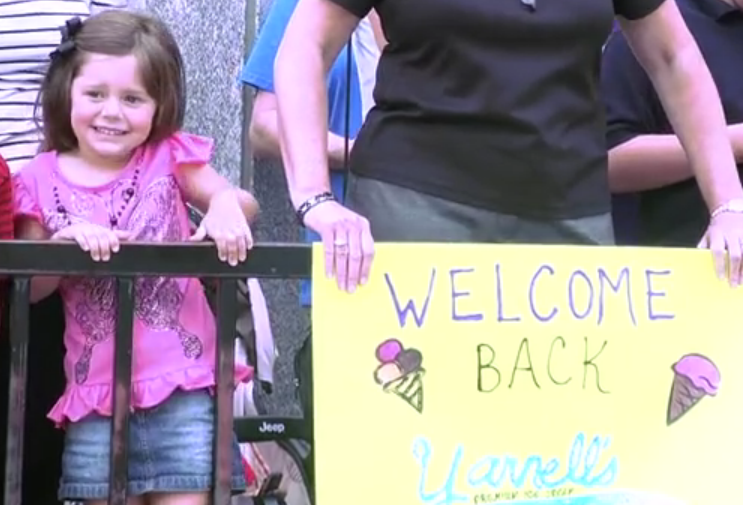 When the Yarnell's ice cream plant reopened earlier this month, the SHS band was invited to star in one of the welcome back commercials.
"I was not the one to pick out the high school band, but I was glad we did have the band because I thought they did a good job,"  director Jared Hawkins said.
Hawkins was pleased with the band's performance.
"They looked good; they sounded great; the band director was great, and the crowd was great," Hawkins added. "Everybody did such a good job, couldn't have gone better."
Band members left class early to pack their equipment, and load up their cars to drive to downtown square to for the shoot. One "band member," the drum major, was an actor.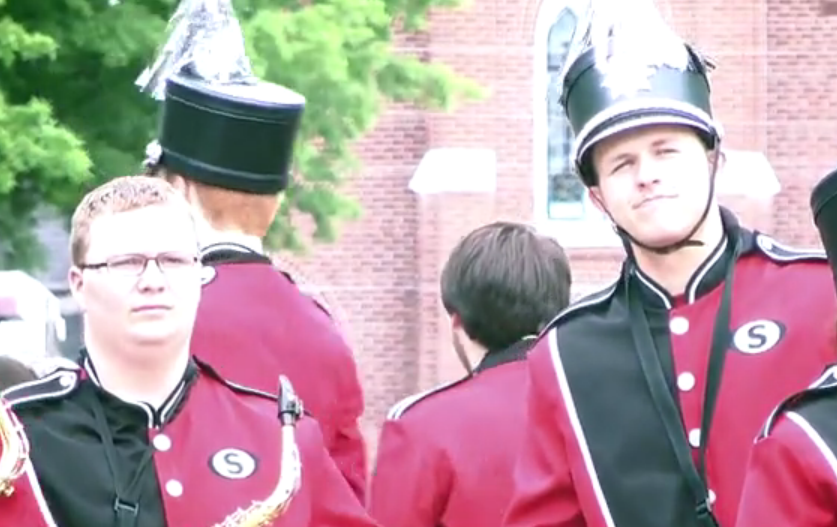 "So, I showed up pretty early so we could run through my lines and the band showed up and everybody showed up," actor Roland Moy said. "It didn't take too long…we wrapped up in an hour early."
But Junior Haley Duncan said it wasn't that easy.
"It was tedious, just marching and then having to go back," Duncan said. "When Mr. Luzzi said we'd only do it one more time, multiply that number by 10 and that's how many times we ended up doing it."
When Yarnell's closed last June, it left a lot of Searcy citizens out of work and a lot of their consumers out of their favorite treat.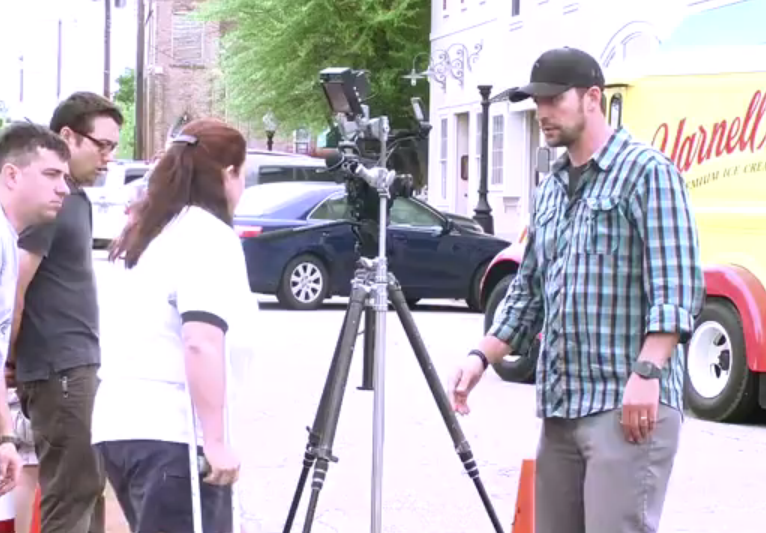 "It was like the world stopped. I hated it," Moy said.
Duncan said ice cream is her weakness and she really missed her favorite
"I was really depressed, cause I really really like ice cream," Duncan said. "I go to FroYo with my friends like every weekend."
Hawkins was also sad when Yarnell's shut down.
"Like everyone else, I hated to hear that that happened," Hawkins said. "It's great that they came back."
Yarnell's announced last December that they would start making ice cream in the Searcy plant once again after it was purchased buy new owners during the last minutes of an auction of assets of theplant .
"I was really happy to hear about that," Duncan said. "Actually I didn't hear about it till the commercial shoot when Mr. Luzzi was just like 'hey we're going to be in a commercial for Yarnell's' 'Oh really, cool'."
And of course the question that could not be avoided, "What is your favorite flavor of Yarnell's ice cream?"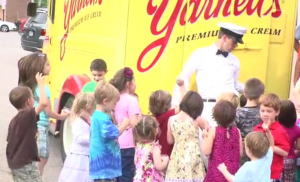 "Cookies n' Cream is my favorite flavor of Yarnell's." Jared Hawkins.
"I would have to say just the regular Chocolate." Roland Moy.
"Can't go wrong with Chocolate Chip Cookie Dough! I love cookie dough and I love ice cream. It's awesome."  Hayley Duncan.
The first airing of this commercial is expected to arrive on television next month.