Last friday night, you wouldn't have found Lion Stadium packed as it usually is–It was raining.  The Lions played on, and the fair-weather fans left; but that was not the case for the superfans.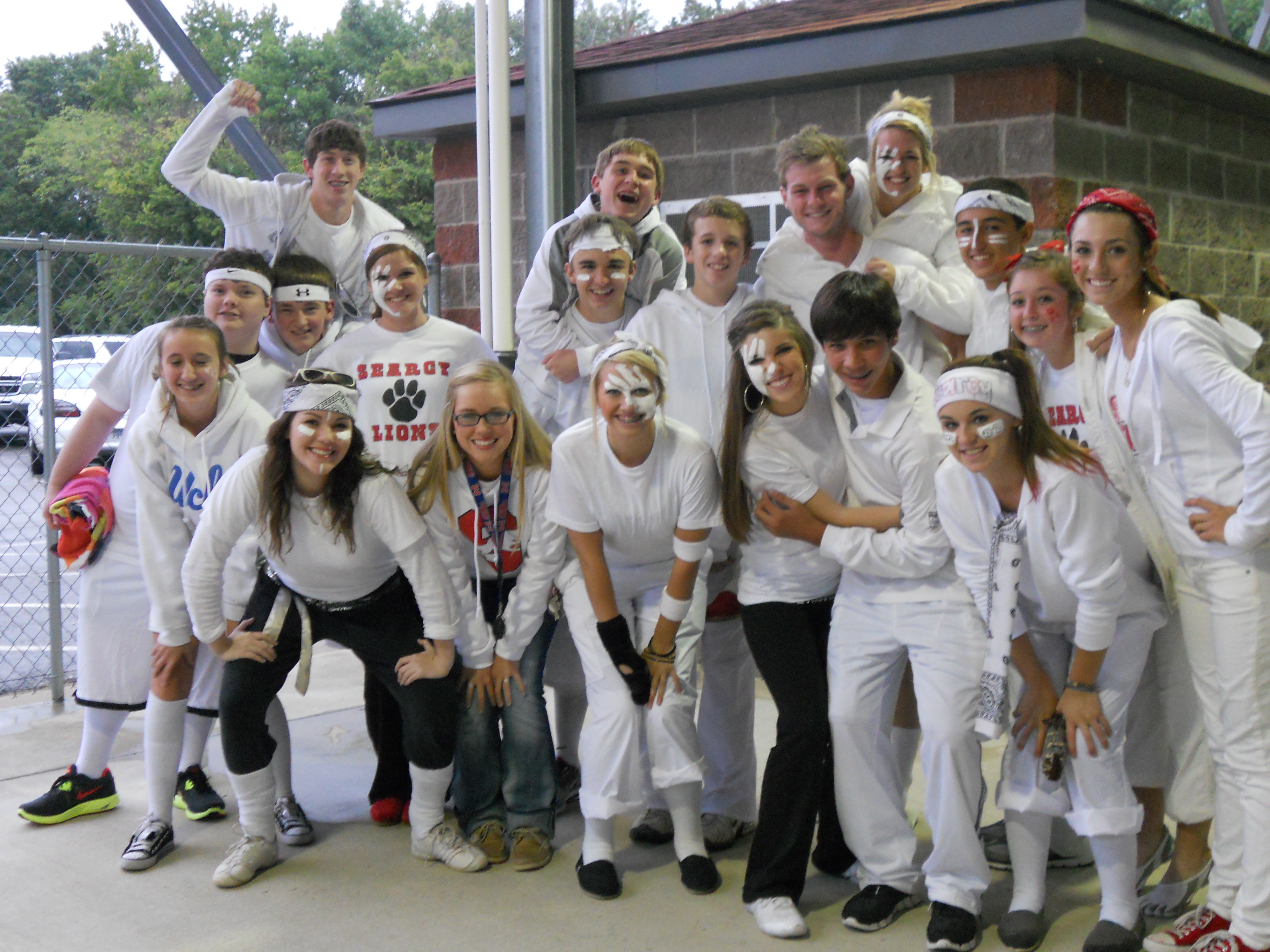 It was a white-out night in the student section, and the Jungle Crew came ready, dressed from head to toe in white clothes, face paint and all.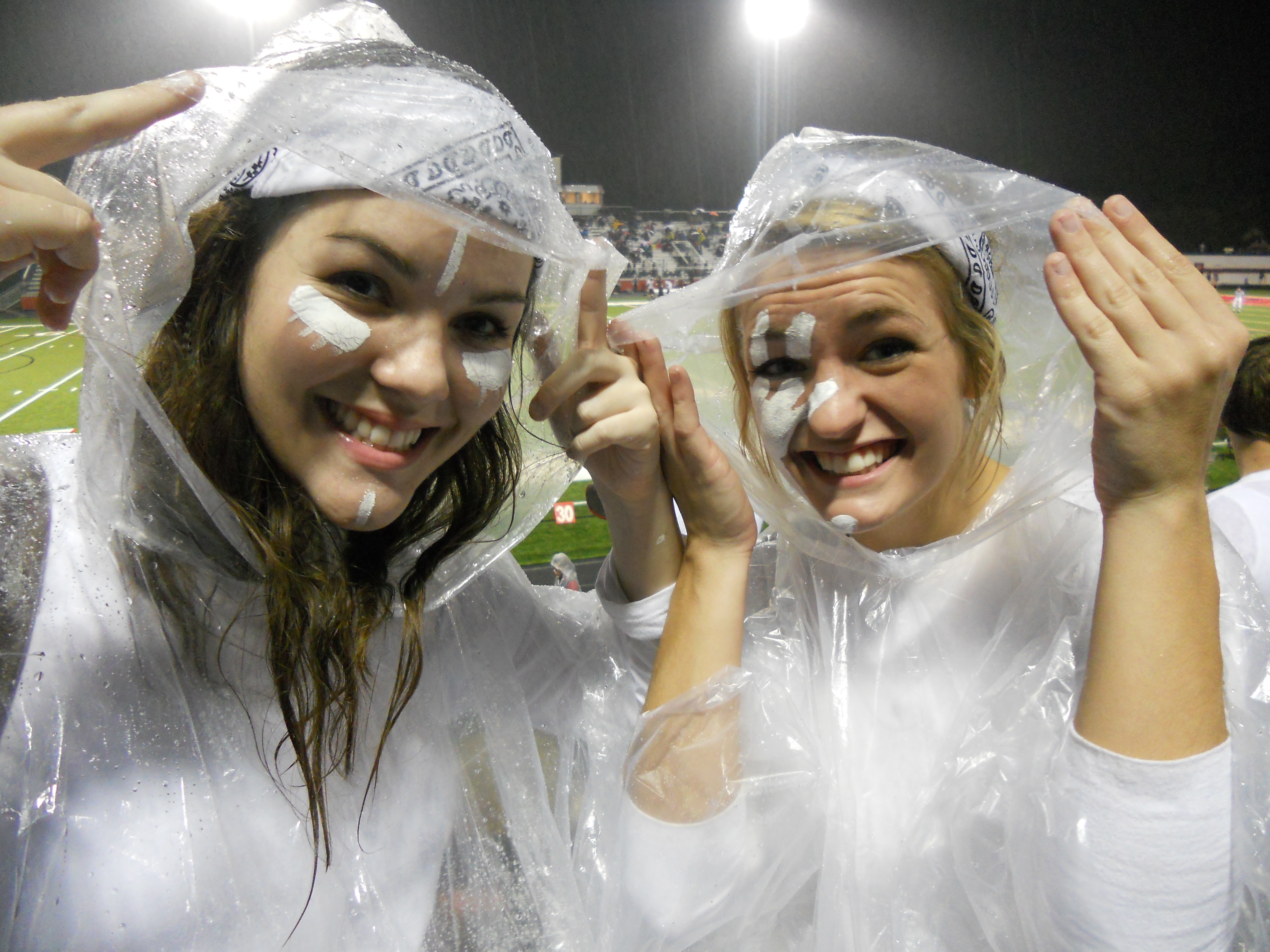 Pictures were taken, and most had the highest hopes of the rain   clearing out, but as the Lions hit the field, the skies  opened up, and the  superfans cheered unceasingly.
With pouring rain, the marching band couldn't play, so fans were left  to cheer and dance to their own beats.
"The superfans were just awesome," Band member Emily Alumbaugh said. "They never stopped cheering, plus they looked amazing."
Superfan Allie Willbourn did not mind the rain at all.
"It doesn't matter if we get a little wet, we're here to watch a great game,  and  cheer on our team," she said. "It's fun, and a little rain won't ruin our parade!"
As the rain changed from sprinkles to downpour, white paint dripped off faces, and ponchos came out, but fans just kept cheering louder and harder.  It didn't mess up any of the fans' plans–in fact, matters were just made more exciting.  The Jungle Crew had fun in spite of all the mess and proved what was truly meant in having school spirit.