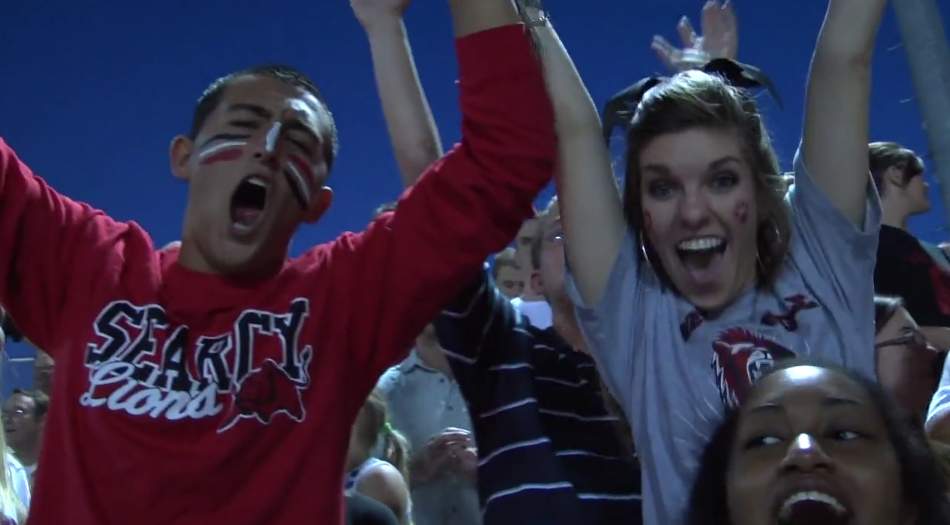 Superfans, you've definitely seen them and heard them.
For the Student Jungle crew, as they are called, their purpose is to cheer for their team, and show school spirit the best they can.
According to many of the students that make up the Student section, dressing up seems to be the best way to show school spirit.
Tali Douglas, a Sophomore, shows her school spirit this very way. "I dress like this because Searcy's awesome…"
Callie Cummings, also a Sophomore, says, "I dress like this because I'm a huge fan of the Searcy Lions and I love football!"
With help from the amazing Band, Cheerleaders, and the Lion Steppers, Superfans encourage their team with their loud chants and crazy dancing.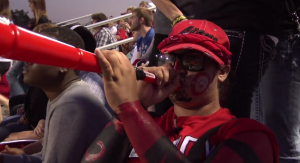 Senior fans like Rosario Bocanegra and Edwin Sherwood are considered to be the most spirited.
"I cheer and I yell and everything!" says Bocanegra.
"You've gotta deck yourself out," says Sherwood "and you've gotta cheer!"
"I think the Seniors have a big part in our school spirit because they are the ones that lead the crowd, and they're awesome," Douglas later said.
What's next for the Jungle Crew you might ask? Tali Douglas and Callie Cummings plan on helping to lead the next lively group of students that will fill up the student section, game after game, no matter the season or sport.