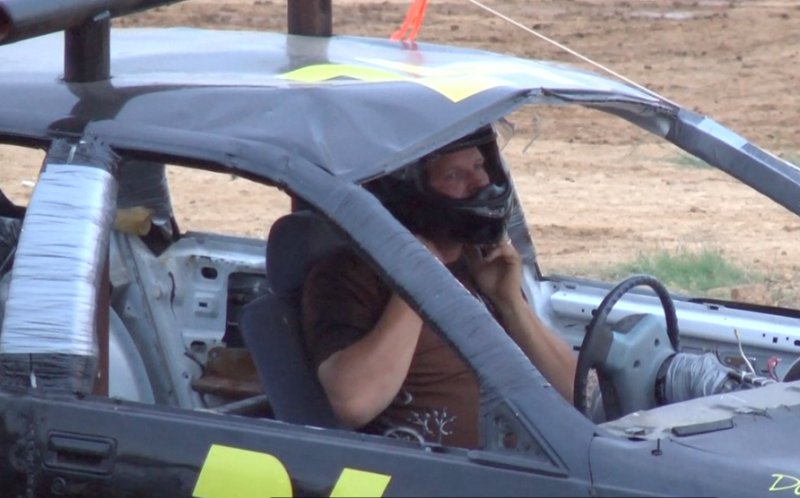 At the prime of September, everybody anticipates that time of year when Fair week falls in place.  Some go for the food and funnel cakes, others for the games and Carnies, and most for the po-dunk rides–but the number one attraction for these fair-goers is the demolition derby.
For some reason, people all around are attracted to the sounds of scratching metal, flinging mud, and the redneck cheering from the back-country boys hanging out in the arena.
"It's  fun watching rednecks and cars," fan, Josh Kitts explains.
To yearly participants in the derby, it's a lot more than a junk car and an arena of wild drivers.  Much planning is put in.
This year, Debbie Price and her husband got to run the derby show.
"My husband built the new derby pit…we give monster-truck rides and did the monster-show…" She said.
Running the show, meant Price had to assure the confidence of derby participants, as well as tending to the contentment of audiences.  "We're kind of behind the scenes," Price added.
Many people around Searcy come ready with drinks and snacks in hand, stoked for a good show of mud-slinging and metal crunching.
"I Hope a bunch of cars blow up," Kitts said.
Thus was the common answer received when asking derby fans their expectations in the show.
The Demolition Derby had an exciting turn out, and of the many different people to attend, all were attracted by the shared excitement of watching good ol' car crashing take place in a mud hole–an event to remember and hope for every September.